I got into Beetles when I was five years old and saw Herbie for the first time. When I was 15 my Dad and I bought a '72 Super that "only needed a coat of paint." 8k and a full restoration later I was the only 16 year old with a bright red super in High School. I experienced many "firsts" in that car I would trade it for the world. I took it with me to UCF, but the Orlando to Sarasota commute killed the only part of the engine I did not replace (the generator) and I ended up selling it to pay off my student loans.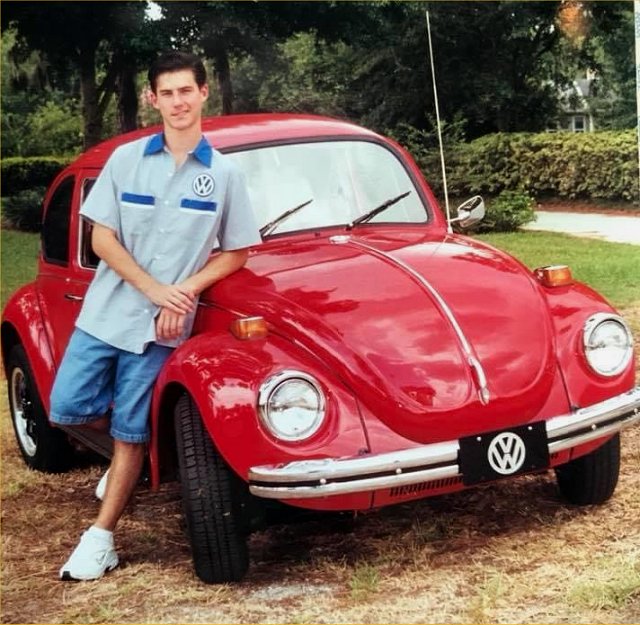 That was 2002. Fast forward to 2020 and I was deployed to the Middle East and during a particularly stressful time I mentioned that my only regret in life was selling my Super and wishing I had another one, specifically a 1972 just like the one I lost. My buddy mentioned his Dad had a '72 vert that he hadn't driven in 10 years after restoring it. I then made sure that upon our return to the states my friend was within arms reach as I begged to be introduced to his Dad. We played hooky from post-deployment training to drive the 60 miles to his Dad's place and the car was everything I thought it would be. He bought the car brand new from Jim MacDonald VW in Lincoln Nebraska in 1972 and had it since. I bought it, replaced everything the gas had touched, and she's been a champ ever since. Although it's been 20 years since I've wrenched on these cars, it is ever so slowly coming back to me, but now at least I have two young daughters to pass the love of VW's on to. I am a very happy man.
I was the first Hoskins to own a non-Ford car since the Model T. My family simply did not restore anything other than a Ford, but my Grandad and Father rallied around me and we ended up enjoying the restoration of my first Bug. Now that my Grandad is gone there isn't a day that goes by that I am not thankful for that time with him. Plus he was there when I pulled a rusted out .22 from under the gas tank that had probably been there for 20 years, so it was worth a laugh at least!